Dropshipping Tools Review: AliDropship VS Rival Solutions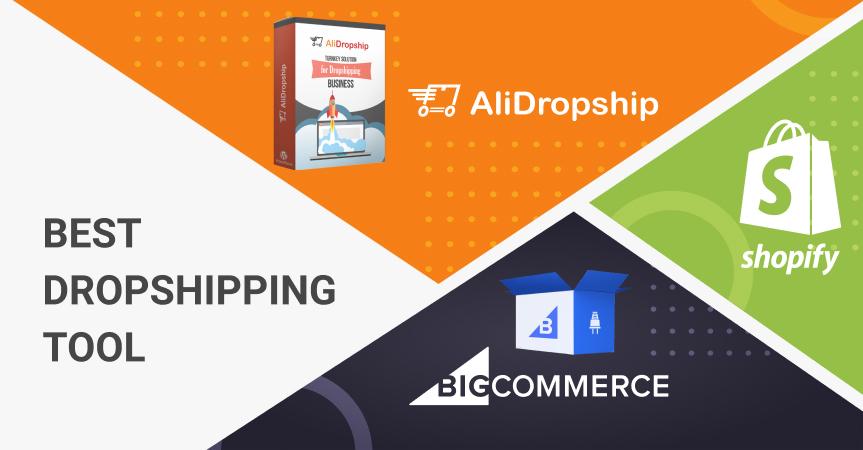 Why should you choose AliDropship over other ecommerce solutions? If you're concerned about this question, read this dropshipping tools review which can help you understand what makes our offers so special compared to platforms like Shopify, BigCommerce, Squarespace, Wix, etc.!
You should accept the fact that it's a part of the digital revolution unfolding before our eyes. Instead of being stuck in a stuffy office working 9 to 5, people can grab their laptops and run their businesses from wherever they want. Nowadays we have the opportunity to make more money with less effort, why are you still missing out on this chance?
One of the advanced ways to earn money at home is dropshipping. Why is it so special? Here is what makes it such an outstanding business model. Doing dropshipping there is no need to buy products in advance, or to rent warehouses for storing the goods, or to arrange products shipment. Moreover, there are plenty of dropshipping tools which let you turn your business process into plain sailing.
Meanwhile, you have decided to start dropshipping and still do not know how to do this because of this wide range of options? In this article we will try to describe why AliDropship is the most interesting dropshipping tool on the market compared to the competitors like Shopify, BigCommerce, Squarespace, Wix, etc. So, here we go!
What makes our dropshipping tools stand out?
Every business needs a sound foundation!
Today, we're going to list the main features that help AliDropship stand out from other companies and what makes it a unique tool for dropshipping businesses.
#1. AliDropship grants 100% ownership
It's hard to overestimate the importance of being a fully independent owner of your ecommerce store.
The development and growth of your venture directly depend on the level of your autonomy.
Some ecommerce platforms keep entrepreneurs under their thumb. Once you've decided to launch your dropshipping store using one of such services, you sign up to do their bidding. Otherwise you're going to lose all your data and have to start all over again.
The reason is simple. The use of these dropshipping tools is based on subscription. It means that you have to pay some monthly fees to continue using their service. When you stop paying, they just cut you off.
Besides, when you subscribe, you accept all the restrictions and rules an ecommerce platform has. Doesn't look like independence, right?
The AliDropship plugin is WordPress-based software. WordPress is a free content management system. It has no payments and rules to follow. Using the AliDropship plugin, you get an exceptional opportunity to remain the one and only owner of your business and don't risk losing it in the future.
What is more, if you create your online store with AliDropship, you don't need to pay every month. You only make a one-time payment and get either the AliDropship plugin or one of our ready-made solutions: a Custom Store, a Premium Store, or an Established Store. There are also no restrictions on the number of products to import, the volume of orders to process, the amount of profit to make, etc. You're free to do whatever you want with your store.
So, dealing with AliDropship you're a 100% owner and the only decision-maker.
#2. AliDropship asks a fair price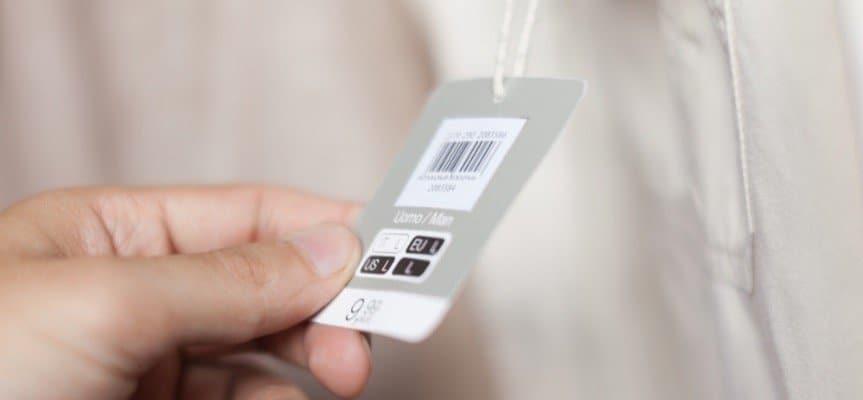 Before throwing yourself into dropshipping, you need to map out your actions and size up your budget.
Dropshipping is a sort of business available for almost everyone, as it requires minimum investments.
Yet, you should keep in mind that you need some time and money to speed up your venture. If your expenses mop up your profit, then what's the point?
Thus, all those monthly fees could turn out to be fateful.
As we've mentioned before, AliDropship requires no recurring payments or any transactional fees.
Still not convincing?
Let's figure out how much money you need to maintain your online store with AliDropship for a year. Thus, you'll be able to compare it with other platforms and make a decision.
The AliDropship plugin is going to cost you $89 (one-time payment for life-long support)
The minimum price for 1 year of hosting is $48
1 year of domain use costs around $10
That's all! Sum up these expenses. You should spend only $147. The rest of your money can be easily invested in a marketing campaign.
And now let's try to compare this sum with other offers on the market. After several minutes of surfing the Internet you'll find out that if you want to build your dropshipping business with other solutions like Shopify or BigCommerce, you will have to pay at least $348 annually. Moreover, this sum won't include the expenses on hosting purchase and domain use.
The second year of using AliDropship services will cost you only $58, while the cost of competitors' offers starts at the same $348. It's just basic math and it's clear that in terms of expenses AliDropship offers you to get a wide range of functions for a very small fee.
We don't think it's cheap, we just think it's fair!
#3. AliDropship puts no limits on the number of products and orders
Isn't it annoying when a movie stops halfway through?
Of course!
What about your business process?
You've paid the fees and kept following all the rules. Your dropshipping business is steadily taking off. But, suddenly you stumble on the glass ceiling. You can't add more promising items to your store. Or your automated order fulfillment refuses to work.
Yes, it's really painful.
Most dropshipping platforms, such as Shopify or Wix, offer you various subscription plans. Unfortunately, the cheaper plan you choose, the fewer products you can add to your store and the fewer orders you can fulfill per month.
The good news is, there is nothing like this with AliDropship. No subscription plans, no limits, no glass ceiling. Import as many items as you wish, get dozens of orders – nothing's going to put any limits on your activity.
#4. AliDropship offers free professional themes
To attract many customers and get their interest, your online store should stand out from the crowd.
There are plenty of dropshipping stores popping up on the Internet. And many of them look all the same. They can hardly catch customers' attention.
Many dropshipping solutions give you a poor choice of tools to design your online store. Usually, you have to customize your shop manually with a narrow range of features.
However, to be fair, some platforms provide you with some interesting options (if you have money, though).
For example, here is a WooCommerce themes store.
But pay attention to the following: why would you pay so much for a store theme if you can perfectly customize your business with AliDropship? Our original plugin comes with several brilliantly developed free themes that are designed to boost your dropshipping profits.
Besides, AliDropship is constantly developing its new themes and improving the old ones. All of these are available for you once and for all if you've bought the plugin. And you don't need to make additional payments. This makes a difference, doesn't it?
Since AliDropship also has a WooCommerce version, our developers don't only make our own Woo themes. They also do their best to test the available WooCommerce themes and recommend the most profit-oriented ones. You can see the approved selection here. As you can notice, the team has even found some zero-cost WooCommerce themes for your store – and made 100% sure these themes are perfectly compatible with the AliDropship Woo plugin.
#5. AliDropship goes with a cashback system
It's great to discover your profit is going up at the end of the month, isn't it?
But it's even greater to find out that it's even higher than you expected.
So, you may have heard about the AliExpress Affiliate Program.
Simply speaking, when you're registered, you get your reward for every order you process through AliExpress – up to 7% of the product price. Awesome, don't you think?
The good news is that it's exactly what the AliDropship plugin allows. This feature is built into the software. Thus, in addition to your profit margin, you get the cashback from each order you send on AliExpress through our plugin. Isn't that profitable?
#6. AliDropship has a range of integrated marketing tools
As you probably know, marketing is a crucial part of the dropshipping business.
It's logical. The more clients you have, the bigger your profit is. And to bring customers in, you need to outfit your business with powerful marketing tools.
Dropshipping tools and ecommerce platforms don't usually include any promotional features. That's why you have to search for external solutions, make sure they're compatible with your current plugins, and definitely spend extra money to install them.
But in this regard the AliDropship plugin is an exception. It already contains a bunch of free marketing tools. So, apart from its main managerial functions that ensure smooth daily business performance, it also can:
Provide customers with discount coupons
Collect customer emails
Send emails to the clients who didn't finish their checkout procedure (the abandoned cart feature)
Import customer reviews from AliExpress to your online store
Perform many other operations that can save you a lot of money and time
#7. AliDropship provides lifelong support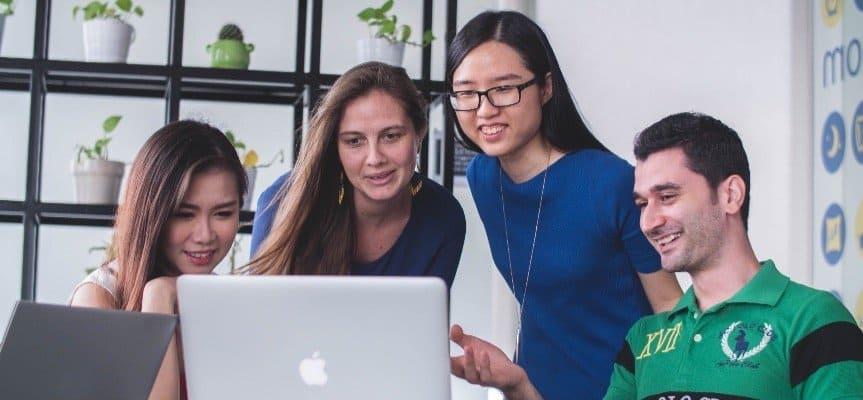 Imagine that you buy a gadget and after a while, it gets outdated. Then you sigh heavily and make your way to a shop for the topical item. Does it sound familiar to you?
The AliDropship plugin doesn't work like this. Once you've made the one-time payment, you can be sure that your product won't become obsolete.
The AliDropship team constantly works on keeping up its products with the new changes turning up in the ecommerce business. And all the improvements and updates are going to be available for you at any time.
You don't need to pay any extra money. Just take it for granted. We value all our clients, and our company is ready to provide them with such life-long customer support.
#8. AliDropship team creates custom stores
Let's say, you're so excited about the dropshipping business that you can't wait to start it. All your thoughts are occupied by running your future online store. All these prior tasks such as website creation or searching for a hosting provider seem like obstacles to you.
Calm down. AliDropship has a solution.
You can easily get around all the preparations and go directly to the business process.
AliDropship offers you hosting starting at $48 for a year. It includes free installation of the WordPress CMS and the AliDropship plugin, and provides you with a free SSL certificate. Along with a domain and the AliDropship plugin, it gives you a perfect and an affordable head start.
If it's not enough, you can simply order a custom store. The team of professionals is going to take care of the most difficult tasks such as:
Niche research
Google Analytics integration
On-site SEO
Domain name choice
Etc.
Feel free to read more about this unique procedure of custom store creation!
#9. AliDropship allows advanced product import
The last feature from our list that makes the AliDropship plugin a unique dropshipping tool is the advanced product import.
Pay less to earn more. It sounds reasonable, doesn't it?
Yet, how could you know that your supplier offers you the lowest price possible? What if someone on AliExpress has more promising prospects to work with?
It seems to be quite tiring to browse AliExpress for hours while looking for the best dropshipping suppliers and offers. Or not?
If you install the Google Chrome Extension from AliDropship, you can safely forget this problem.
When importing products from AliExpress to your store, in the left part of the screen, you can see a small menu like the one in the picture below.
So, if you want to know if there is somebody on the site with a better offer, just click on the "Search" tab. Next, you're going to see a proposal to check on the cheaper versions of the same product.
Click on the "Go to products" button and you'll see all the alternatives.
You can choose the one that is better for your business.
In the same Google Chrome Extension, you can easily edit product descriptions and pictures. This takes no longer than a couple of clicks.
When you're on the product page, at the top of the screen you can see a field with two tabs: "Import" and "Edit".
Click on "Edit" and a new screen will pop up. There, you can easily make changes to product descriptions, edit the images, set the price, etc. before importing the item to your store.
To learn more about this feature, please click on this link and enjoy.
Dropshipping tools review from end users
If you can't take our word for it, take a look at genuine feedback left by entrepreneurs with the first-hand experience of using various ecommerce platforms.
Dropshipping tools review from business owners who tried multiple solutions
The ecommerce market is huge and as such, dropshipping entrepreneurs are presented with lots of opportunities where they can launch their businesses. Let's see what people who used a range of ecommerce solutions have to say: you are welcome to click on the author's name to read their full interviews!
"Shopify video about dropshipping has inspired me to start with this platform. I bought a domain, and started to prepare my store. At this time I kept searching and watching videos about dropshipping until I saw a video about Alidropship.
What made me interested was that with Shopify, I need to make monthly payments if I keep using this platform and its solutions. But with Alidropship, it's just a one-time payment, no matter how long I stay in the business. So I decided to switch to this platform."
"I started with Shopify, after some months I migrated to WooCommerce, then I bought the AliDropship plugin and it's AMAZING. I chose AliDropship Woo Plugin, and what I love about it is that importing products from AliExpress is fast and practical."
"I started working with Shopify, the business was great, but I had issues since I have to pay money monthly no matter if I made sales or not. I got tired of paying monthly fees and transaction fees to Shopify. I started making research online until I came across Alidropship.
So I got the freedom to dropship. I can go on vacation whenever I want, I get to import as many products as I want, I get to design my website how I want it and add whatever add-ons I want.
I have two dropshipping stores and now I build dropshipping stores for others using the Alidropship Woo plugin since it's the best out there."
"Everybody talks about Shopify, but from the point of view of SEO, WordPress is the best platform for blogging. So that's what I've chosen, and I also benchmarked extra WordPress solutions that would make my blog more business-friendly. AliDropship plugin turned out to be the right software for my goals, so I got its WooCommerce version and that's how it all began!
Now, I use AliDropship Woo plugin every day. Even though I work with an agent, the plugin helps a lot with products import and shipping tracking."
"First, I opened my dropshipping store with Shopify, using the Oberlo fulfillment service. But, I had to pay for Shopify, Oberlo and a few essential plugins for $55 a month which was huge for a beginner like me. Especially when I didn't have enough sales. Even if I wanted to take a break or pause for a few months, I still had to pay $25 monthly for no reason.
Then one day I read about WooCommerce and AliDropship, I closed my Shopify store and started working with WooCommerce using AliDropship.
I got AliDropship Woo Plugin, and it made my entire dropshipping business easy. Honestly, without AliDropship, I wouldn't use WooCommerce.
I don't have an internet technological background. And still, AliDropship enabled me to open my dropshipping store and have a stable amount of sales every month."
"There were several options I tested, and in terms of WooCommerce and AliExpress dropshipping functionality, I liked AliDropship plugin the most.
It proved to be really helpful later on. Can't imagine if I had to manually check and sync stock. Same goes for the products uploading and all the other automated things. Besides, the built-in premium themes I use give me what I need (at least for now)."
"Choosing a dropshipping solution was not an easy choice, there are many similar services available on the market today. I am using another service for my other dropshipping business but that is expensive as compared to AliDropship. So I was looking for a one time solution to reduce my recurring charges and AliDropship has it. I am using AliDropship Original and have already migrated two other stores to this solution. By using AliDropship I am able to reduce my overall costs and my workload to at least 80%. I'm glad I switched and chose AliDropship."
What do AliDropship users say in their dropshipping tools reviews?
From the reviews above, it seems that for many people, the choice of a suitable online business platform is obvious.
So, what do end users find so special about AliDropship? Which of its aspects and features are crucial to ecommerce entrepreneurs? Let's see!
"I looked for a WordPress ecommerce dropshipping solution and discovered AliDropship. Its WooCommerce version seemed like a right fit for me as it made things easy for everyone and didn't have monthly payments: for someone who has just started, it's a huge advantage."
"To make the most out of this business model, I use AliDropship Woo plugin and Social Rabbit add-on. AliDropship literally does most of the work: imports products, updates and changes their prices, places orders, sends tracking codes, and more. I am sure it's impossible to not come across this plugin when you look dropshipping up on Google!"
"There was nothing I knew about coding and creating an internet store. Alidropship seemed to me THE solution for a person who is new to sales and isn't familiar with WordPress. As I wanted to get a turnkey store, I chose the basic package with accommodation. So I ordered the basic custom store in November 2019 and, to my great joy, it all started!"
"I opened my first store with Alidropship DaVinci theme in August 2016. I must admit that the idea of one-time payment delighted me as I didn't get much savings to spend on dropshipping."
"I've picked AliDropship for WooCommerce because it allows more flexibility. Besides, for a fashion-related store, it's important to have a signature and a really unique look."
"Three years later, I am confident I made the right choice. It's safe to say that my business success is 100% based on AliDropship."
"I use the AliDropship Original Plugin, your hosting, and some of the add-ons like Facebook Business and Social Rabbit.
It actually helps a lot, especially the Plugin. Just with the plugin, you can make a sustainable business and even manage it on your own. It also makes importing products and placing orders really easy on AliExpress."
"I researched several options regarding dropshipping, and AliDropship seemed like the best option for me. What kept me hooked was that on AliDropship website, everything was explained simply and had so many tutorials for a beginner like me and I can say now that this certainly helped. I didn't only buy AliDropship plugin – I also got Addon Bundle to help me with the business promotion. These solutions, I think, are key elements to my success, especially Social rabbit since I can program when to post automatically. I also like the effect of the Recent Sales Pop up."
No one's dropshipping review has mentioned a specific reason for choosing AliDropship's solution. As you can see each person has their own specifications for choosing AliDropship.
Nonetheless, many of them have similar reasons for choosing AliDropship's solutions. Starting with the simple one that AliDropship's solutions are incredibly easy for beginners. Over on our website, ecommerce entrepreneurs can find lots of different reading materials like manuals, tips and free guides. This way we want to ensure that everybody understands the core principles of dropshipping.
Among many of them, AliDropship's solutions are incredibly easy for beginners. Not to mention that it is way cheaper compared to rival solutions, such as Shopify. As we mentioned before, you only have to commit to a one-time payment and you will receive everything you need to create your own online store. This means that you won't encounter any recurring fees.
Summing up this dropshipping tools review
Dropshipping is a profitable and accessible yet competitive business. Those who are one step ahead of the others achieve better results.
This, in turn, mainly depends on your choice of dropshipping tools.
Thanks to this dropshipping tools review, we can say that the following features make AliDropship stand out from other ecommerce platforms like BigCommerce, Shopify, Squarespace, Wix, etc.?
One-time payment
No limits on the number of products and orders
Advanced import feature that allows you to edit product pages right on the spot
Cashback system
Integrated marketing tools
Life-long support
All-in-one packages
In combination with the other features we've listed, these make AliDropship a unique solution for the dropshipping business.
We've pointed out some significant features that, in our view, make AliDropship the most suitable solution to start your dropshipping business. Now you can think over this dropshipping tools review and make your conclusion. If you need more information, please feel free to leave your questions in the comment section below.