Refer and earn up to $869 from every sale!
Team up with the most powerful dropshipping solution and receive up to 50% per every sale you helped to happen!
Join affiliate program
Why Partner With AliDropship?
The AliDropship Affiliate Program allows you to earn commission for sales that happened after customers clicked on your unique affiliate links in promo materials you distribute: blog articles, social media posts, emails, videos, etc.
High paying commission
We appreciate our partners who help us promote our products and are ready to share up to 50% of each sale!
Easy start
Apply for a free account and get a special affiliate link that you can share to recommend AliDropship and earn a commission each time your referral makes a purchase.
Dedicated support
You'll get everything you need from Affiliate Support Team including ready promotional materials to help you attract new leads.
Your audience will love it!
AliDropship is one of the most trusted dropshipping solutions worldwide used by more than 50,000 of entrepreneurs across the globe. AliDropship sells itself!
$1,100,000+
received by our partners
23,000+
sales made by our affiliates
Partner with us and we'll share what we earn together
AliDropship Plugin
AliDropship Premium Stores
Marketing Package for Premium Stores
AliDropship Themes
AliDropship Import Packages
Social Rabbit Plugin
AliDropship Custom Stores
AliDropship Supreme Stores
AliDropship Add-ons
AliDropship Services
What partners are we looking for?
The affiliate program welcomes trustworthy ecommerce enthusiasts who will actively promote AliDropship
AliDropship affiliate program is the perfect fit for you if: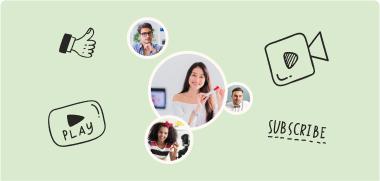 You are a blogger or YouTube product reviewer who loves creating valuable content and wants to monetize it.
Get a new source of income by creating AliDropship-related content in your blog, podcast or channel
Join US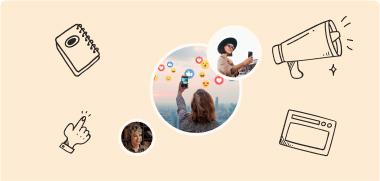 You are an educator, tutor or social media influencer and have a large audience.
Connect your audience with AliDropship solutions to help them learn how to start their own dropshipping journeys
Join US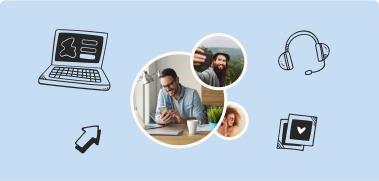 You are a store owner, developer or freelancer who loves AliDropship products and uses them for personal projects or clients' businesses.
Tell your story, let everyone know about us and help others grow their online businesses
Join US
Check out amazing affiliates' and clients' success stories in our blog
Sounds too good to be true?

See MORE feedback from the community:
Rated
4.8
out of 5 based on
787 reviews
on
Glendalee Gurne
Aug 11, 2020
I am now a DropShipper
Yes, i am now a certified dropshipper! My dream to be one made it a reality by AliDropship Team headed by my Personal Manager Andrei Kazancev. I am so happy i found them who helped to do all the hard work for me. I just need to spend my time in my marketing...
Camille Rahal
Jul 31, 2020
Professional team
Really professional and very helpful team, I was scared when I started & the result made me so happy! Thank you all
Steffan Andersen
Jul 27, 2020
Amazing job!
The team working on my store did an amazing job! I gave the team full control of design, logo and name, and they did NOT disappoint. Very fast respons, informs you about every step of the process, very easy to work with. I will definitely be using their services again! They set me up to success :)
Matt Brown
Jul 25, 2020
Alidropship are an amazing business
Alidropship are an amazing business. The team are extremely knowledgable and courteous, patient and efficient. I had no idea about setting up GA, or Paypal, or anything else, and they were brilliant. I can't recommend them highly enough.
Robert Warburton
Jun 23, 2020
I wanted to make a site
But I'm not too tech-savvy, unfortunately. After doing a bit of research I came across AliDropship which I found can actually get you started, and with a turn-key shop which you can help build. So I got myself one which was completed in about 2 weeks. Completely running with all the bells and whistles...
Dylan Van Zyl
Jun 23, 2020
Excellent service
From the start to finish I was kept in the loop as to what was happening, it was a smooth process! I definitely recommend.
Fakhriah Halim
Jun 19, 2020
Efficient Team, Easy Guidelines
The team is very efficient. They work fast, meet deadlines while the guidelines given are not at all confusing and this coming from a person who is not tech savvy. We may not have constant communication which I find a good thing as I still have a full time job. However, I can track and see their...
Earn with AliDropship in three simple steps
Promote AliDropship
Spread the word about AliDropship by sharing your unique affiliate link
Earn money
As soon as your links convert, you will be credited with your referral commission and ready for the next monthly payout.
Join AliDropship Affiliate Program Today
Enjoy up to 50% commission on AliDropship solutions.
Join Affiliate Program
Have questions? We have answers
AliDropship has already powered thousands of WP & WooCommerce merchants around the world.
AliDropship solutions have everything you need to launch and run successful online stores that make people interested in your products and happy to be your customers.
Our Products
AliDropship Plugin is the WordPress and WooCommerce solution for creating fully-fledged dropshipping stores.
AliDropship Premium and Custom Stores are fully functioning dropshipping stores created by our team.
AliDropship Themes are unique AliDropship themes created specifically for ecommerce and dropshipping stores to provide the perfect shopping experience.
AliDropship Add-ons and Services are our expert solutions for elevating online businesses performance and improving customer experience.
What is the AliDropship Affiliate Program?
Simply speaking, the AliDropship Affiliate Program allows you to earn commission for customer referrals using your unique affiliate link in pieces of content such as blog articles, social media posts, emails, videos, etc. Every time you refer a customer to us and this customer makes a purchase, you earn a commission.
What do I need to do to sign up?
Simply fill out the application form to get started. We'll contact you by email to let you know the application is approved or to clarify some details if necessary.
How long will it take you to approve my affiliate application?
Applications are reviewed and getting approved in 3-4 business days. You will receive an email welcoming you into our affiliate program with all the instructions you need to start promoting and earning commissions right away.
Does it cost me anything to become an affiliate?
The program is free to join, there are no monthly charges and you don't have to be an AliDropship customer to join our affiliate program.
Are there any program limitations?
As with any program, there are some restrictions you need to pay your attention to. We're constantly improving the program, but as of now we have the following limitations:
1. We're unable to track commissions if the affiliate's client didn't use the affiliate link during the purchase, or started and ended the purchasing process on different devices without the affiliate link.
2. We do not give commission on several AliDropship services such as Hosting, Hosting Setup & Support, Hosting Server Configuration, Social Media and Email Marketing Setup, Facebook & Instagram Ads, Dropshipping Store Review, Marketing Services Bundle, Niche Research. See the full list in Program Terms and Conditions.
3. We use mostly PayPal to pay out the commissions. In order to receive their commission in time, all affiliates should have an active PayPal account. If you cannot accept payments via PayPal due to your current location or any other issues, we can pay your affiliate commissions via bank.
4. The minimum payout amount required in order to receive payment is US $50 via PayPal and US $1,000 via bank. If an affiliate has less than $50 or $1,000 in rewards, the payment will not be made that month and the rewards will be carried over to the following month or the month when they exceed $50 or $1,000.
5. Sorry, but we do not accept applications from PPC advertisers and coupons & deals website owners.
For additional details, we recommend reviewing the Program Terms and Conditions or contacting us at affiliates@aliexpress-na-russkom.ru.
You will be paid up to 50% of the AliDropship solutions selling price.
Currently, the selling price of AliDropship plugin is $89, and $300 is the cost of our most popular Premium store solution. So, for example, if 10 plugins and only 5 Premium Stores are ordered through your recommendations, you'll make more than $1,000!
And there is no limit to how many products/services you can sell - and how much you can earn.
How and when will I be paid?
We approve commissions in 30 days after the end of the calendar month in which the referral purchases were recorded and process all payments in 15 days after approval (for example, the affiliate commission for January will be paid to you not later than March 15th). Affiliate payments are processed and sent directly to your PayPal or bank account.
Have more questions?
We will be happy to answer!