Top AliExpress Best Sellers: The Hottest Trends To Watch In 2024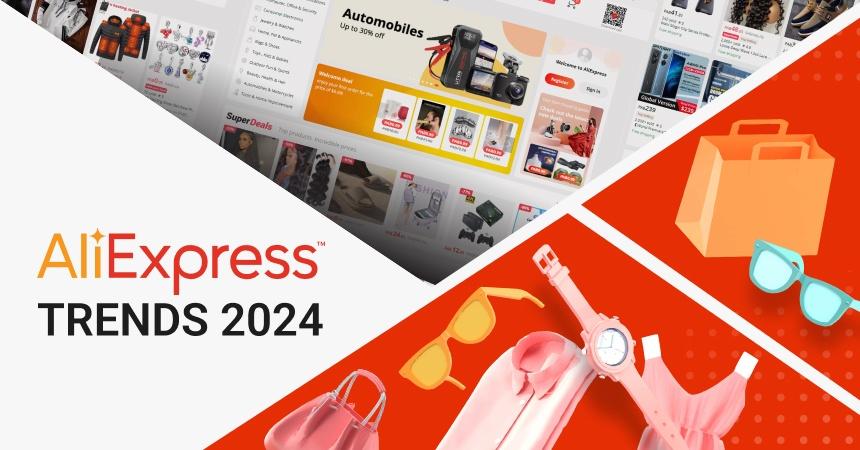 Have you ever found yourself scrolling through online shops, curious about what people are actually buying? If you're new to the ecommerce world, or perhaps haven't even dipped your toes in yet, knowing what's trending can be a goldmine of information. In this article, we'll walk you through the AliExpress best sellers and forecast the trends that will be shaping 2024. Stick around if you're keen on finding out what products are set to fly off the shelves and how you can leverage this knowledge for your own business!
How to discover the AliExpress best sellers of 2024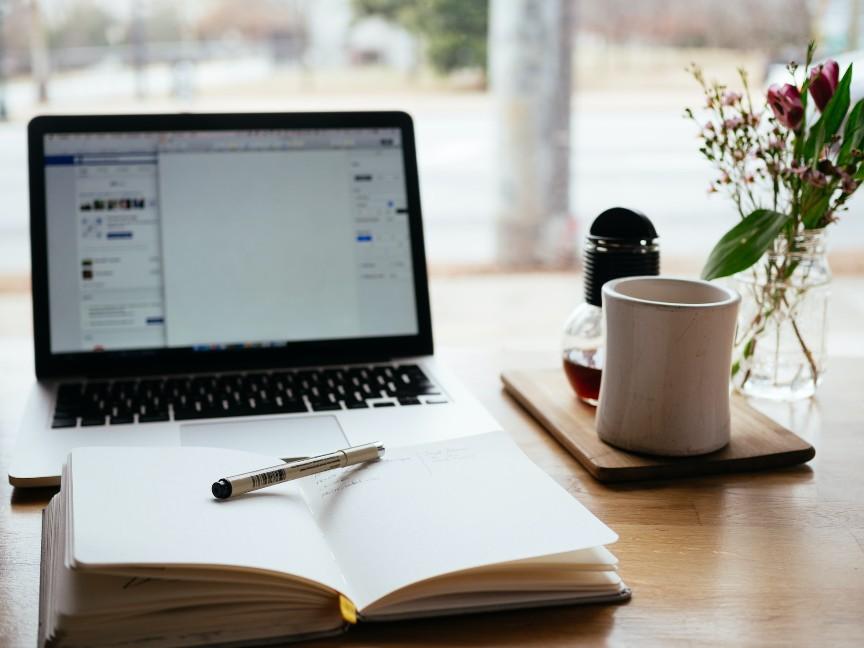 So, you're intrigued by the idea of jumping into ecommerce, and you've heard that AliExpress is a hotbed for cool, profitable products.
Let's dive into how you can discover these AliExpress best sellers for 2024, shall we?
Why AliExpress?
AliExpress ranks among the world's leading online marketplaces, bustling with a vast array of products. Think fashion, home decor, automotive parts, and even medical supplies. It's a go-to platform for ecommerce newbies and veterans alike looking to source products to resell online.
Scanning through the endless pages of products on AliExpress can feel overwhelming.
But hey, don't worry — there are proven ways to narrow down your search and spot those gems.
#1. Top rankings and Top selection sections
On the AliExpress homepage, you'll notice two key sections: Top Rankings and Top Selection. Let's decode what these mean.
Top rankings: This area showcases six categories currently excelling on AliExpress. These rankings are a blend of different metrics like the number of orders, wishlists, and followers. They update weekly, giving you fresh insights into what's hot.
Top selection: Here, you'll find three items that are killing it on AliExpress. You can click through to explore an even larger selection of top performers.
The products here usually feature numerous positive reviews, giving you a clue about customer satisfaction levels.
#2. Category-based searches
If you already have a niche in mind, use the category filter on AliExpress to delve deeper. Sort your search results by the number of orders and ratings to find the most popular items.
#3. Beyond sales numbers
While high sales numbers are appealing, they're not the only factor you should consider when picking products. Sometimes a product might have a lot of sales but low-profit margins.
Also, keep an eye out for:
Well-crafted product descriptions
High-quality images
Positive reviews
Prompt shipping options
#4. Finding inspiration from Amazon
If you're still hungry for more product ideas, Amazon's Best Sellers list is another excellent resource. Spot a product that's doing well on both AliExpress and Amazon? That's usually a strong indicator of its profit potential.
You can also up your game by using tools like AMZScout, which offers a treasure trove of data on Amazon's top-performing products. This way, you're not just following trends; you're analyzing them.
Ready to turn these insights into action? Keep reading, as we delve further into the specific AliExpress best sellers poised to make waves in 2024!
Must-have AliExpress products you should be eyeing in 2024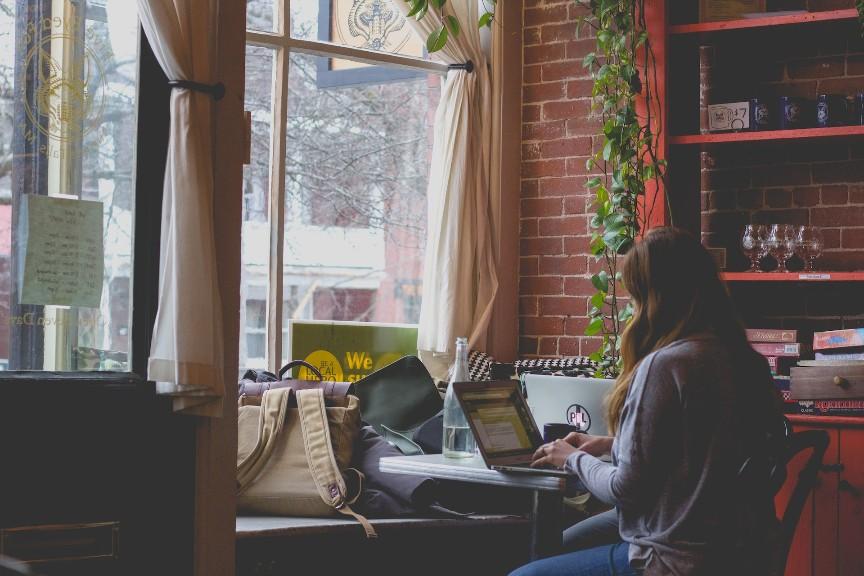 AliExpress is a goldmine for unique and affordable products. But hey, let's talk straight: with a sea of categories to explore, where do you even start?
So here's a rundown of categories that are currently owning the AliExpress space:
Fashionistas, you're not left out!
Ah, the ever-changing landscape of women's fashion, always serving us new trends on a platter! Demand is always skyrocketing, AliExpress is teeming with quirky, unique styles — from athleisure to cocktail dresses, the options are endless.
Top women's clothing picks:
Leggings or yoga pants for that WFH life
Trendy tees for casual outings
Cargo pants that scream '90s nostalgia
Maternity wear that's both chic and comfy
Electronics 📱🎧
If you're a techie at heart or a professional always on the lookout for the latest gadgets, AliExpress has got you covered. From gaming must-haves to obscure industrial tools, you name it, they have it!
Top picks:
Smartphones (obviously!)
Can't-live-without 'em USB chargers
Smartwatches for the fitness buffs
Headphones that are basically eargasms
Ring lights for the budding YouTubers
With tech evolving faster than you can say "Siri," smartphones and their sidekicks (read: accessories) are a hot commodity. Screen protectors, unique cases, and the latest chargers – you'll never run out of things to sell or buy.
Men's fashion 👔
Gentlemen, you're in luck! Men's fashion on AliExpress is as versatile as it gets. Whether you're into the classic vibe or something edgier, there's something for you.
Top men's wear picks:
Hoodies & sweatshirts for those chill days
Men's t-shirts that speak volumes
Men's jackets to brave the elements
Casual pants for laid-back vibes
Casual shorts for sunny escapades
Jewelry 💍
Jewelry isn't just an accessory; it's an expression. And AliExpress offers a dizzying array of styles, from boho-chic to minimalist. Rings, bracelets, necklaces—go ahead and add some bling to your cart!
Top jewelry picks:
Customized jewelry to tell your story
Fine jewelry that shines bright
Rings that make a statement
Wedding & engagement jewelry for your forever promise
Earrings that dangle with delight
Necklaces & pendants that grace any outfit
Bracelets & bangles for that wrist candy
Pet products 🐾
For those of us whose pets are basically family, AliExpress has a range of products to keep our fur babies happy and healthy. Whether it's gourmet pet food or the latest in toy tech, your pet will thank you.
Top pet picks:
Cat collars & leads for your feline friend
Cat clothing that's purr-fectly stylish
Playful cat toys
Dog toys for endless tail-wagging
Dog clothing & shoes for the canine couture
Dog grooming to keep them looking dapper
Home appliances 🏠
Who says shopping for home appliances has to be boring? With smart home devices and high-end appliances, you can add a touch of luxury to everyday living.
Top picks:
Smart devices (LED lamps, speakers, vacuum cleaner, plugs, etc.)

Home decor (Wall décor, vases, figurines & miniatures, candles & holders)

Home textiles (Bedding sets, blankets, sofa covers, carpets)

Kitchen (Bakeware, drinkware, kitchen tools & gadgets, tableware)
Household items (Bathroom accessories, cleaning tools, artificial & dried flowers)
Bags & footwear 👜👟
Whether you're an urban nomad or a chic socialite, bags and shoes are essential wardrobe staples. From trendy backpacks to designer dupes, AliExpress has it all!
Top bag & footwear picks:
Backpacks for the urban adventurer
Totes that carry life's essentials
Wallets because cash is still king
Briefcases for the 9-to-5 grind
Clutches for those night-outs
Casual shoes for the everyday shuffle
Sandals to feel the breeze
Loafers for a touch of class
Flip flops for beach days
Boots that brave any weather
Heels to elevate any look
Beauty & health 💅💄🌿
Raise your hand if you love a good beauty bargain! AliExpress is a hotspot for all things beauty. Even better, you can snag these essentials at prices that don't break the bank.
Top beauty picks:
Magnetic eyelashes for that dramatic flair
Facial massagers to pamper yourself
Makeup brushes every beauty guru needs
Face masks for skincare Sundays
Blackhead removers because, well, ew!
Because one can never have enough beauty products! Organic, cruelty-free, or globally renowned brands — take your pick!
Final thoughts: Your next retail adventure awaits!
And there you have it, savvy shoppers and business builders — a treasure trove of the best-selling categories and niche products that are totally crushing it on AliExpress in 2024!
If you're an aspiring entrepreneur or a current business owner looking to diversify your online store, you'd be missing out big time if you overlook these in-demand categories. With ever-changing trends and an array of products to choose from, you'll never hit a dull moment in your ecommerce journey.
So, what are you waiting for? Ready to dive into the incredible world of AliExpress? Book a meeting with our business advisors to start your journey as a next-level online retailer. Your future self will thank you. Happy shopping and selling!