Thanks to My AliExpress Dropshipping Store, I Enjoy a Carefree Life in the World's Richest City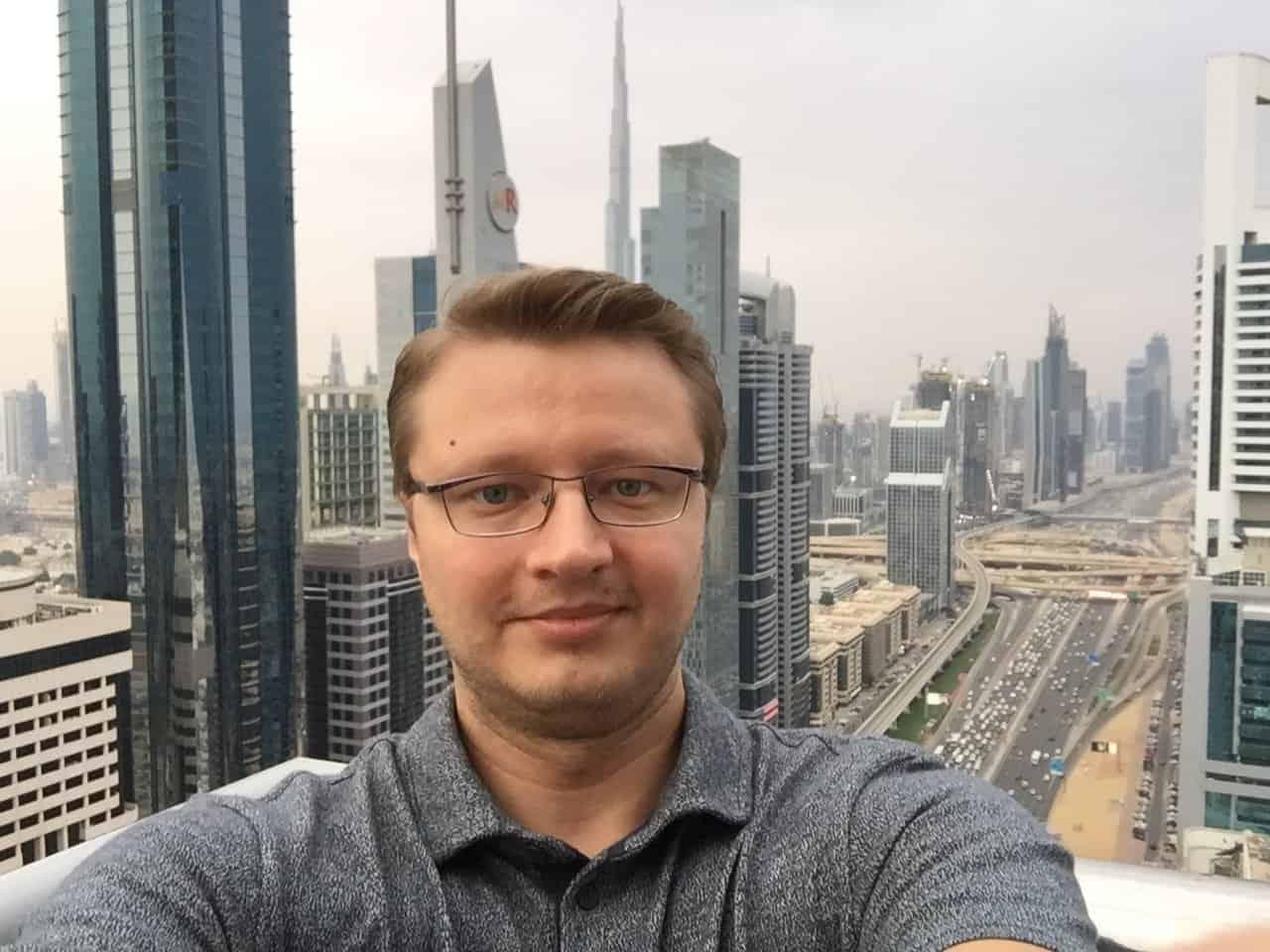 Please welcome Michael – one of AliDropship clients ready to share his amazing success story. This one is really fabulous!
Hey everybody, I'm Michael, and for the last 5 years I've lived in Dubai, UAE.
I guess you know that Dubai is an insanely expensive city to live in. It's known as the top favorite residing spot for Arabian sheikhs and billionaires from all over the globe. Still, I really like the living standards of this city, and my girlfriend feels really safe and comfortable here.
However, even though the cost of living is incredible, I found a way to secure us a high quality of life. It turned out, I don't even have to become an oil tycoon. I can even go without selling my soul to the devil! 🙂
How I first stepped on the dropshipping road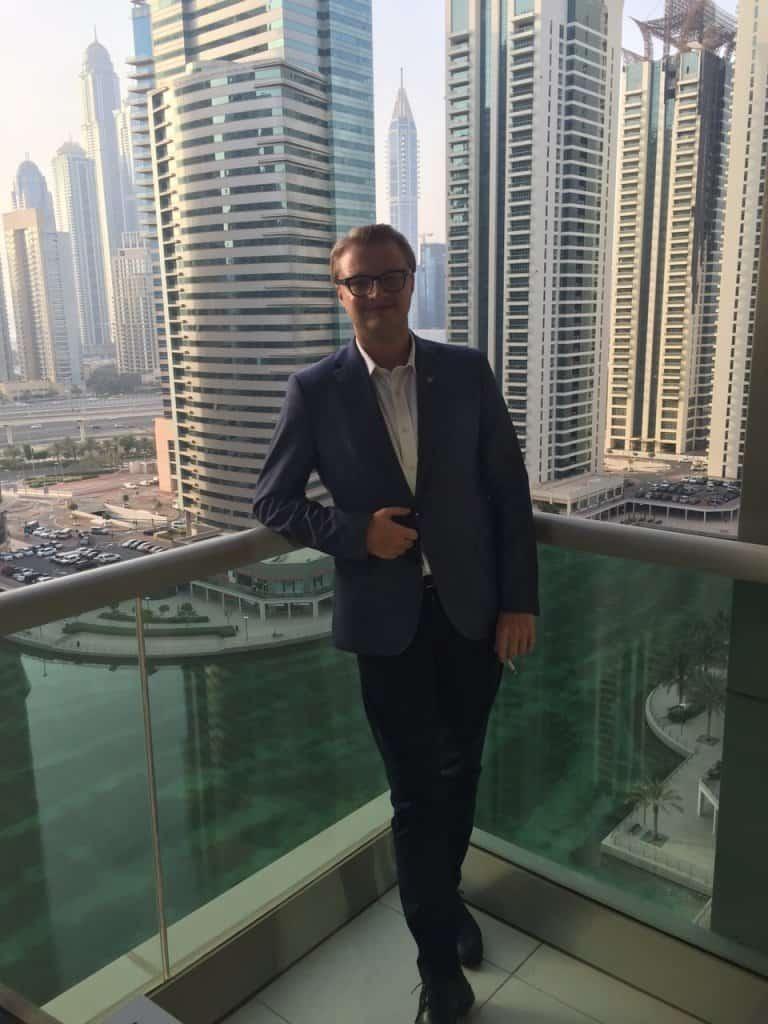 I spent several years living far away from my family, and in some time I decided I am ready to help my girlfriend relocate and start living together.
I was sure my salary will be enough to provide for both of us, but unfortunately I was wrong. The money was barely enough to pay for accommodation and food, and we were basically struggling to make both ends meet. My girlfriend couldn't get a job since she wasn't fluent in English at the time.
To put an end to this misery, I started my search for additional sources of income.
I was already familiar with the concept of dropshipping with AliExpress, and I've read a number of stories about this.
For several reasons, the scheme seemed really appealing:
I didn't have to create stock;
As a beginner, I didn't need a significant money investment;
The money would promptly go on my account – in affiliate business, for example, I would have to wait for months for this money to come;
I could start such a business on the spot even though I'm a newcomer – I considered the scheme to be really simple and clear;
My solid previous experience in trade and retail would help me a lot.
So I started monitoring this issue closely. One day I was reading quite a reputable and influential international forum on internet marketing, and this is where I stumbled upon a thread created by Yaros from AliDropship. His story was something; I enjoyed the way the thread patiently described all the steps he had to take in order to create and promote his own dropshipping stores.
I was so impressed I immediately contacted Yaros via Skype. We had a number of counseling interviews, and then I placed my order. I've ordered my very own AliExpess dropshipping store – AliDropship develops fully functioning webstores that are ready for operation. I've always been working in trade & retail, so I had no experience in building a website. Needless to say, the service hit the spot!
How I've chosen my niche
The niche choice plays a huge role in the success of your store. I've been looking for a proper idea for a long time, and I have started my search even before placing the order on a store. I have considered a bunch of various factors and finally decided that I will sell beach accessories.
I made a decision to promote this store in Dubai – I already know the local mentality, and I can profit from the affluent citizens.
My niche choice was based on the following factors:
Roughly speaking, summer lasts all year round in Dubai, so beach accessories are always in demand;
A huge amount of these thematic items is sold on AliExpress;
The demand on these items is astonishing. As the result, they are sold with a large premium. Even if I add 300-500% to the price set by AliExpress seller, my offers will still be cheaper than the identical ones sold in regular local stores.
I love beaches! I'm really passionate about beach leisure so I know what kinds of items will be sought after, and which ones of them I'd like to sell.
The current growth of my business helps me understand that I was totally right with my choice!
What I did to promote my dropshiping store
It took AliDropship about 10 days to fully develop my dropshipping store, and I'm really grateful to the team – the work was done quickly and professionally. I also paid for creating and integrating the necessary social networks, so when the webstore was handed over I was ready to begin its promotion. It turned out to be a wonderful time saver!
I started with identifying my target audience. I decided it will consist of young expats, as well as expats who have kids. Basically that's the people who, aside from tourists, are the most common beachgoers in Dubai.
For a number of reasons I initially didn't think that I will include native Dubai citizens in my target audience:
I thought they buy stuff only in premium luxury stores;
They represent only 10% of Dubai citizens since all the rest are expats;
My store is in English, and they prefer Arabic language.
But it turned out later that I was actually mistaken. A considerable part of my customers is Arabs.
So I made up my mind on the target audience, and after that I started making a list of online media that is relevant for my potential customers. This list included:
Groups on Facebook;
Local forums;
Expats' forums devoted to Dubai;
Local blogs;
Local classifieds;
Instagram and Twitter;
YouTube.
When you know who is your target audience and where to find it, the whole promotion proves gets really simple. I went through all this list of media to leave the info about my store by:
Creating threads and leaving comments on forums;
Making announcements in Facebook groups;
Writing guest posts in various blogs;
Creating ads with my items on classifieds sites;
Managing Facebook, Instagram, and Twitter accounts.
Apart from this, I get about 30% of traffic thanks to thoughtful search engine optimization.
What I'm trying to say is that it's not that difficult to promote your webstore. If you know your products and are passionate about them, if you understand your target audience, if you know how to spread the word about your store – you will be more than fine!
What are the results?
I ordered my store in the beginning of April, and I got my first customers in the first 3-4 days after it was handed over. I was still working full-time on my regular job, and my working day was about 10-12 hours per day, one day off per week. Sounds crazy, I know. So basically I only had 2-3 hours per day to promote my store and handle all the orders.
In May, I already enjoyed 3-5 client orders per day, and my profit was about $3000. So I decided it's time to involve my girlfriend in this business. She couldn't find a decent full-time job in Dubai, but she was perfect dealing with my store. I made her responsible for adding new products to the store and answering clients' letters.
Long story short, in June my turnover reached the mark of $11,000, and net profit amounted to about $7,000. So I thought that maybe I don't need to be employed full-time – my current job consumes 70 hours per week, and I'd prefer a bit more freedom, you know :-). Anyway, I'm still considering the thought of quitting and the decision is not made yet.
In September, my turnover hit the mark of almost $ 25,000. So I decided to tell this story in full detail since I wanted to thank this exceptional team for everything they did for me. I am so grateful to the company because they show how to run dropshipping business on their own example. AliDropship support managers were helping me out a lot, and the advice I got from them on the initial stage was priceless.
I am currently working on 2 more shops in other niches, and I hope that I will able to write my success stories about them in the nearest future as well.
I hope the story of my business will be very useful for many people, and I hope it will motivate them to create their own stores. I'm not afraid of competition because there are million niches similar to mine. It's just a matter of your imagination to pick one!
Wishing you the best of luck,
Michael P.,
Dubai, January 2017