All You Need to Know About Print On Demand Dropshipping With AliExpress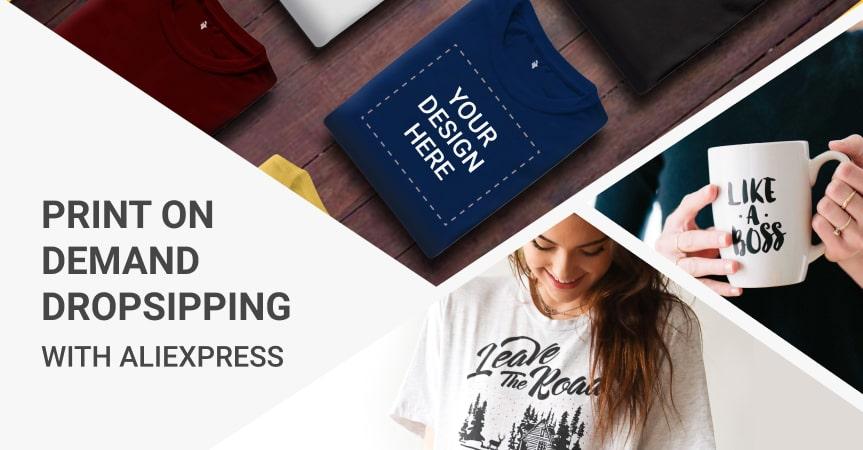 Are you looking to build an additional source of income? If you're a creative person and enjoy an approach to work that requires at least some originality, then print on demand dropshipping is what you're looking for. Let's find out what print on demand means! Is it profitable? We'll look at all the peculiarities you need to be aware of to create a successful online business.
What is print on demand?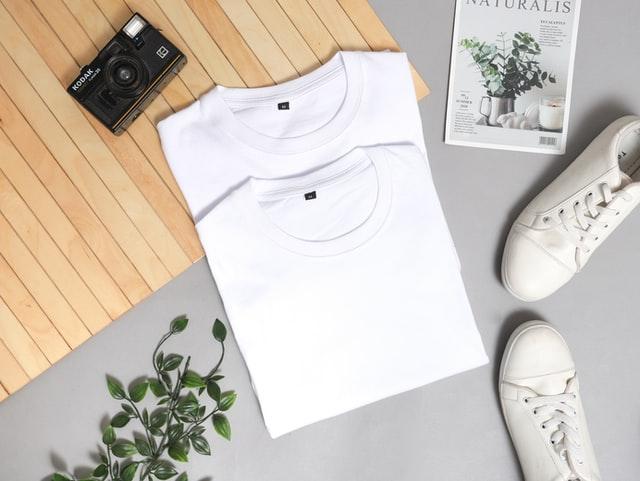 Selling print on demand products is an easy way to start a business. Print on demand is an ecommerce business model where you work with a supplier to sell white-label products with your custom design. The supplier is responsible for making and distributing the customized products, while you promote and sell them in your online store.
What does the process of print-on-demand dropshipping with AliExpress look like?
The process is a simple one. First, you need to find a reliable supplier on AliExpress that deals print on demand goods and cooperate with them. Once you've found a reliable supplier, you can import their products to your online store.
Then the real fun begins. When a customer stumbles upon your store and finds a product they want to buy, they will place an order for that product. You receive the customers' text or image via email, or live chat, and then resend it to the supplier via their AliExpress chat. It's easy and free if you just use AliDropship+AliExpress. This way, you order this product from your supplier, and simply wait till it's processed. When everything is ready, the supplier will send the package directly to your buyer.
It's that simple! No need to order in bulk and maintain a stock of products. You don't need to buy any equipment. Work with all kinds of products and easily customize them how you like.
3 advantages of the print on demand business with AliExpress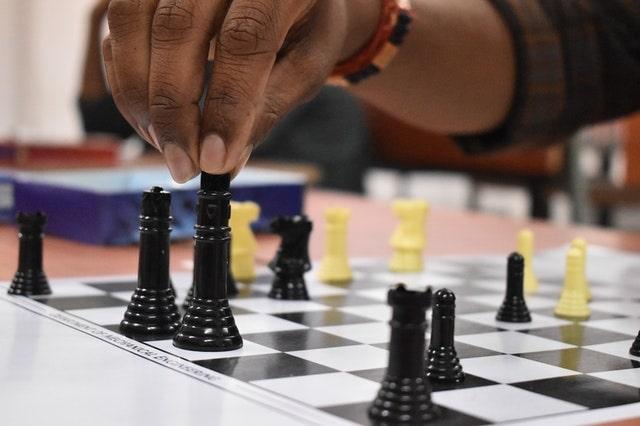 #1. Easy start
Launching a print on demand business doesn't require a lot of investments: all you need is an idea and some enthusiasm to get started. There are lots of solutions to start your ecommerce business with a bang. Custom and ready-made professional stores, promotional tools and services, etc. — you can find almost anything you need for a quick and effortless launch.
#2. No inventory management
Since you will be working with the dropshipping business model, your supplier will handle the production side and the logistics. You will not need to store or keep any inventory. Instead, you'll devote your time to other tasks.
#3. Time convenience
Since we're on the topic of time, compared to other business models, your main tasks will consist of creating attractive designs and increasing your sales, and developing new promotional strategies.
Moreover, thanks to this business model, you can easily add or remove products and test which ones work out best.
What print on demand services other than AliExpress can I use?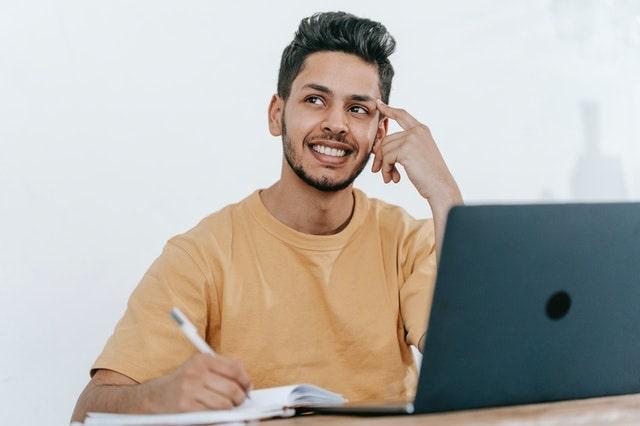 Besides AliExpress, there are other options to start a print on demand business. But how do they compare with AliExpress? Let's look at the most popular print on demand services you can use.
With Printful, a white-label service, you can easily start selling all kinds of products, like t-shirts, sweatshirts, hoodies, backpacks, mugs, and many others with your own logo and branding features.
Moreover, it is very similar to dropshipping in the sense that you don't need to purchase any products upfront and you can sell the products with all the manufacturer tags completely removed. Furthermore, you can have the products shipped with your own branding packaging and logo.
However, even though there is a major upside, there are also downsides you need to consider.
You still need to create your online store on an ecommerce platform or marketplace on your own and connect it with Printful. Then, you'll create your custom products and fill your store with them. After that, all you have to do is promote your store and wait for your customers to come to you.
What's the downside, you may ask? Well, the downside of this service is that you have to pay for fulfillment (the base price of the product and shipping) each time an order is made in your store. Additionally, you pay for all the branding elements separately if you want them to be printed on the products — $2.49 per label and $2.95 per embroidered label.
Similar to Printiful, this is a white-label service, so the Printify brand won't be featured on any of the products that will be shipped out.
However, it differs in the sense that there are lots of different options to choose who will be printing and sending out your products.
Each print provider offers a different product variety in terms of materials, the printing methods they use, the shipping rates, shipping process, and packaging.
What about the pricing?
Printify is unique in this regard and offers a monthly subscription plan for its users. There are several plans to choose from, a Free plan, a Premium plan for $24.99 a month, and an Enterprise plan with custom pricing.
Every plan has its own perks and benefits. For example, the Free plan offers to connect 5 unique stores per account and sell an unlimited number of Printify products. However, an upgraded plan allows to add more stores (up to 10) and offers additional discounts on the Printify products (up to 20%).
Keep in mind that you still have to create an online store separately from Printify and connect it.
Now that we've covered the main alternatives to starting a print on demand business, let's go over AliExpress and what you can expect to find there.
Best print on demand product categories on AliExpress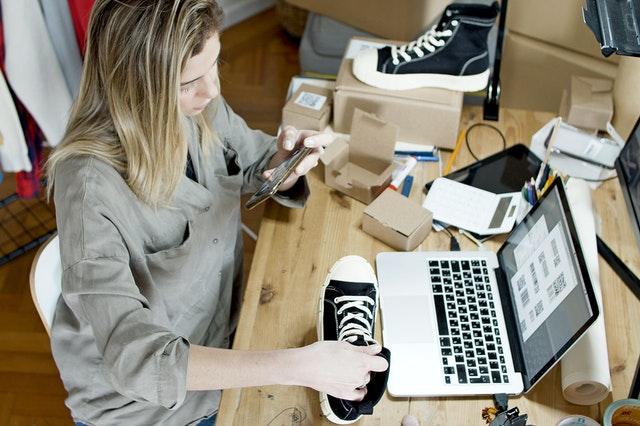 AliExpress is one of the world's largest online marketplaces. It is well known for its wide range of products. There are literally hundreds of thousands of products from different categories for you to choose from and build your online store around. That's especially helpful if you're looking to build an online dropshipping store.
Let's look at the best products you can integrate into your online store to use as a print on demand products.
Some items you may include in your store are custom reusable bags, key hangers, carpets, towels, shower curtains, blankets, pillows, and even bedding sets. Some of the most popular products are custom-painted canvases and paintings in general.
Another classic option for print on demand stores is drinkware and more specifically, mugs. The best part is that there are plenty of custom mugs suppliers on AliExpress.
Another item that's in demand is clothing embroidery patches. Or how about a simple custom stamp?
Have a special occasion coming up? How about a custom wax seal stamp?
There are even customizable wooden crafts. For example, you can order a customized wood wine stopper. There are also different types of custom wooden decorations you can order for any occasion.
Kitchen products and essentials
There are lots of people who like to customize the look of their kitchen and all of the essentials. For this category of people, you can list custom wooden or rubber coasters. You can even find suppliers who sell customizable tableware with engravings. How about custom cooking aprons?
A very popular niche category is pets. There are literally millions of pet lovers among online consumers. Among the most popular goods you can find are custom dog harnesses, pet tags, personalized engraved collars, personalized toy storage, custom dog hoodies and coats, custom pet bed mats, personalized feeding bowls, custom car seat covers, etc.
Want to sell custom clothing? On AliExpress, you can find a variety of suppliers who offer products with your design: T-shirts, hoodies, caps, hats, etc.
Want personalized hangers? You can find them on AliExpress!
How about personalized jewelry and accessories? Bracelets, rings, necklaces, etc. are a great choice. There are thousands of items listed on AliExpress you can seamlessly import to your online store.
A unique category of items we would like to highlight is custom neon signs. They are very popular among online shoppers.
How to start a print on demand business?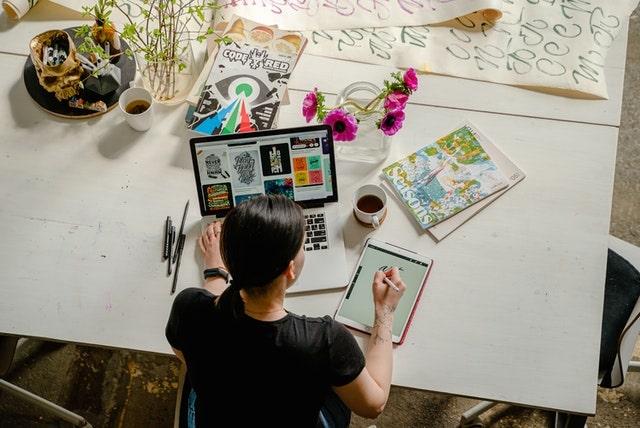 With such a vast range of products, it can be difficult to choose what exactly it is you want to sell. How do you start a print on demand business? First, you need to focus on what products you want to sell.
You might be thinking: "Do I import several categories of products?" or "Should I focus on one niche-specific product category?" Don't worry, we have the answer!
Based on our experience in the ecommerce industry and our time-tested ideas, we recommend you to focus on one niche-specific category of products. Here is why.
Much easier to find the necessary products
Having a store with a wide variety of products is not always good. Even though it offers lots of options, some online consumers are less likely to search for what they are looking for. However, in a niche-specific store, the search is much easier, faster, and doesn't require much effort to find what you're looking for.
That's why in some cases customers prefer a store dedicated to a specific niche where they can effortlessly find exactly what they're looking for.
Niche stores provide a better customer experience
If you're dealing with a wide range of products, you're required to have extensive knowledge and know the specifics and details of each product offer.
However, dealing with a limited category of products, especially one you're passionate about, you can offer a better customer experience, thus creating a special customer-friendly atmosphere.
Furthermore, having a store focused on a single niche category creates a more trustworthy appearance for online consumers.
For any online consumer, it's important to know that the seller is an expert in his field of work and can provide knowledge about his product offerings. Especially if you have chosen a niche you are very familiar with and passionate about. Then you quickly answer any questions from your potential customers.
It's more enjoyable to navigate through a niche store
Niche-specific stores usually create a special atmosphere around their theme of products. In return, this attracts potential customers and provides them with a much more enjoyable experience navigating through the store.
A huge role for these kinds of online stores plays the layout and the overall design. They can easily motivate customers to make a purchase and return for future purchases.
Once you've chosen what products you're going to sell, what should you do next?
How to find a reliable print on demand supplier on AliExpress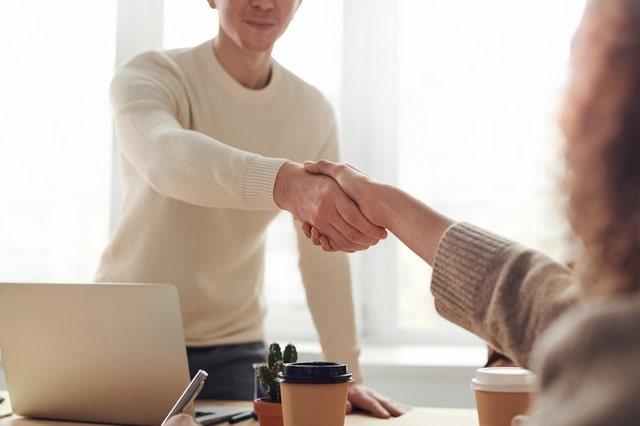 Since we're incorporating the dropshipping business model, a lot of responsibilities and work in general is going to lay on your supplier. So, here are the things you need to pay special attention to if you want to find a reliable and trustworthy supplier.
The first thing you want to point your attention to is the supplier's store rating or its positive feedback. The rating can tell a lot about how professionally the supplier works with their customers. In general, it's better to look at a rating that's more than 90%.
A high rating is a clear sign that the supplier is worth working with.
How long the supplier has been active on AliExpress
AliExpress allows users to see how long the seller has been actively doing business on this platform.
The longer the seller has been active, the more reliable they are.
There's nothing that can be more trustworthy than the feedback of the customers that have previously purchased something from the seller.
To view customer feedback, simply click on the reviews under the page of the product to learn more about the product. To learn more about the feedback about the supplier, go to the store page and click on the Feedback tab. There, you'll be able to become familiar with the feedback about the supplier during a recent time period.
How do I contact the supplier?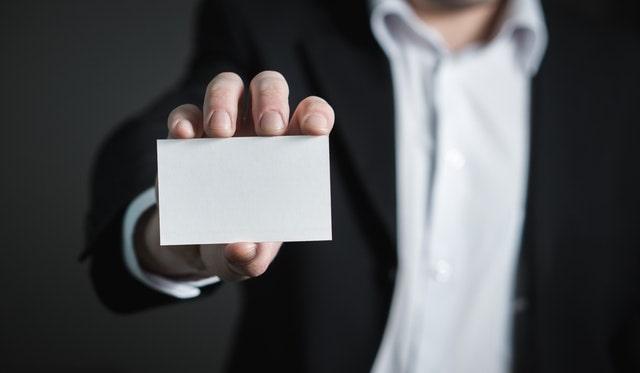 We have received lots of questions about how to properly contact the supplier and when is the best time to do it.
It's actually much easier to do than many think.
Most print on demand suppliers have a "contact" button. By pressing this button, you will contact the supplier directly and will be able to upload or specify the design of the product.
Another question we get is what is the best time to contact the supplier.
The best time to contact the supplier is only when a product has already been ordered from your online store. This way, you do not have to pre-order any products beforehand or keep any products in stock.
Is white labeling available on AliExpress?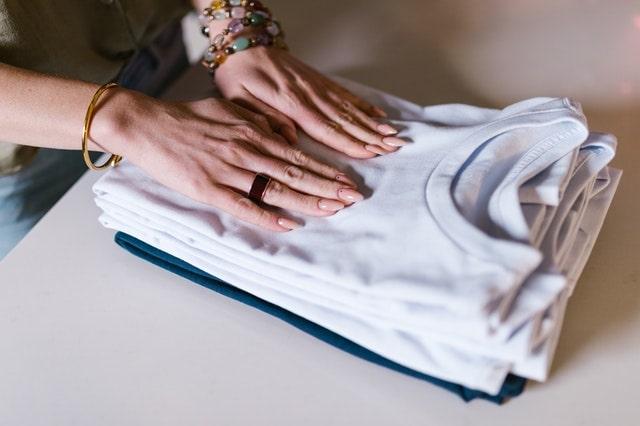 First, let's clear up what white labeling is. White labeling is when a product is made by one company but sold by other companies under their own brands. So, is it possible to white-label products on AliExpress? Technically speaking, yes.
There is an abundance of AliExpress suppliers who offer to put your design on their clothing products.
However, most AliExpress suppliers only allow you to publish your custom prints on their products, without allowing you to put any brand labels on them.
To answer your question, yes, white labeling is allowed on AliExpress. However, do not expect the suppliers to attach any branding material to the products.
So, let's go into more detail: how will the print on demand process with AliExpress look like exactly?
How print on demand dropshipping works with AliExpress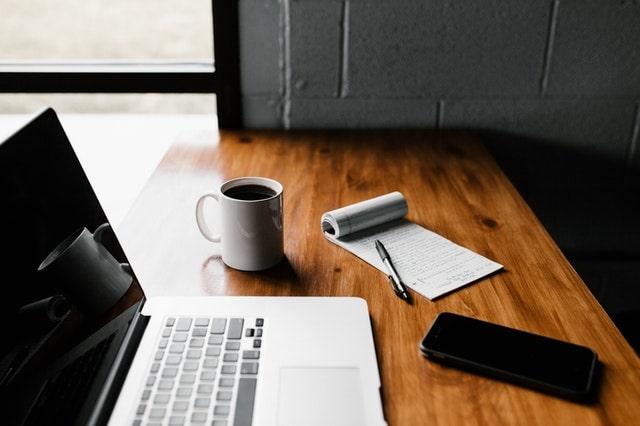 First and foremost, it's important to make it clear what kind of print on demand business you will start.
The first option of print on demand business you can start is the creation of your own unique designs on various products. If you're going to start this kind of business, you need to be aware of how to create your own designs or use other applications to purchase ready-made designs and use them on the products.
The second way to utilize the print on demand model is to list the products that are offered on the seller's page on AliExpress. This way, your customers will be choosing the ready designs that the supplier can do.
If you're going with the second option, then you shouldn't experience any problems importing the products of your supplier, since the AliDropship plugin allows you to seamlessly transfer products from AliExpress directly to your online store.
However, how do you upload your own custom products to your online store?
In all actuality, it all depends on the owner of the store. If you have ready designs for your products, then you can just upload them to your online store. Or you can upload the supplier's basic images.
Start promoting your print on demand store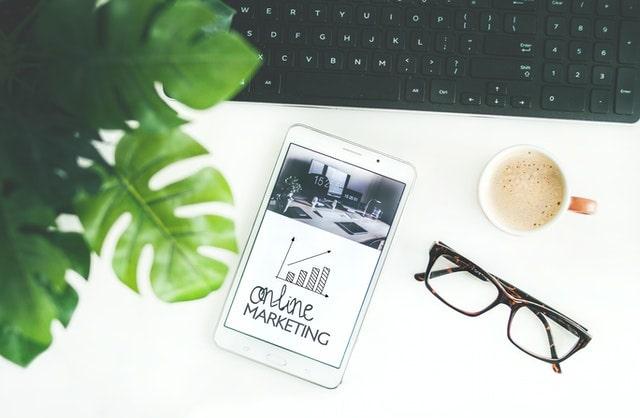 When your store is filled with products, now is the time to start promoting it. First and foremost, it is important to note that the majority of your target audience is active online. That means that your promotional campaigns will all be held on various online platforms.
Therefore, here are some essential steps you need to follow to promote your store online.
The best way to find your target audience is through different social media platforms. Facebook, Instagram, Twitter — you have to build a presence on all the big platforms to successfully reach your audience and promote your product offers.
What's more, is that Facebook and Instagram will serve as your primary advertising destinations where you will create various ad campaigns and promote your online store.
SEO optimization remains one of the most common strategies in ecommerce. To make sure your store is ranked higher in the search engine, you must implement all the SEO strategies, such as keyword research, on-page SEO, off-page SEO, and so on, to optimize your online store and attract more traffic.
If you're a social media enthusiast, you should consider influencer marketing. To put it simply, it is when you find and reach out to an influencer with a large number of followers to promote your products. This way you'll be able to boost the recognition of your online store and get a strong word of mouth.
Find related forums and groups
Many many different types of groups and forums can be related to your specific niche. There you can find your target audience, interact with potential buyers, and advertise your products.
How to process a purchase of a print on demand product on your online store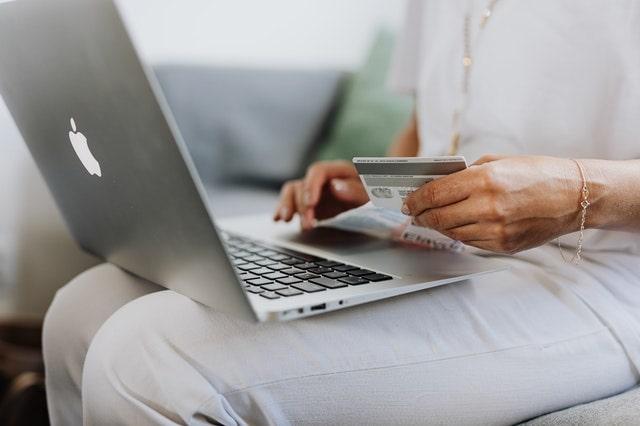 When you attract customers to your online store, you need to understand how to handle the purchase process.
Regardless of the way you handle your print on demand business, to make sure the process goes smoothly every time, you have to get busy and write the supplier yourself. Let's break it down in an example.
Let's say you get a purchase request for one of the products listed on your website. Your next step is to contact the AliExpress supplier.
Go to the supplier's AliExpress page and click on the "Contact Seller" tab. There, make sure you've selected the right product and upload a picture of your design. Then send the message to your supplier.
After that, the rest of the job is on the supplier. He will be responsible for making the custom product and sending it to the customer. You, on the other hand, will be responsible for customer service.
Print on demand dropshipping: conclusion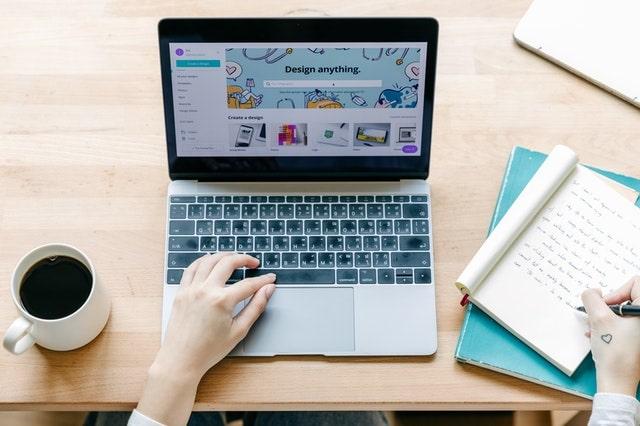 A print on demand business allows you to easily build your own online business with minimal investments. Much like dropshipping, you only need a website and a reliable supplier.
This business model is great for people who want to showcase their creative side and want to build an income on it.
It has lots of benefits, low investment, and thus, low risk. Once you have a design, the products are easy to create, and their making, shipping, and storage processes are taken care of. All you have to do is create the designs, find a target audience, and promote your products.
So, what are you waiting for? Get our AliDropship plugin and start creating your own online business! Partner up with AliDropship and you'll be ready to go in no time!