How To Boost a Post on Facebook and Attract 4,500+ Targeted People With $7 In The Pocket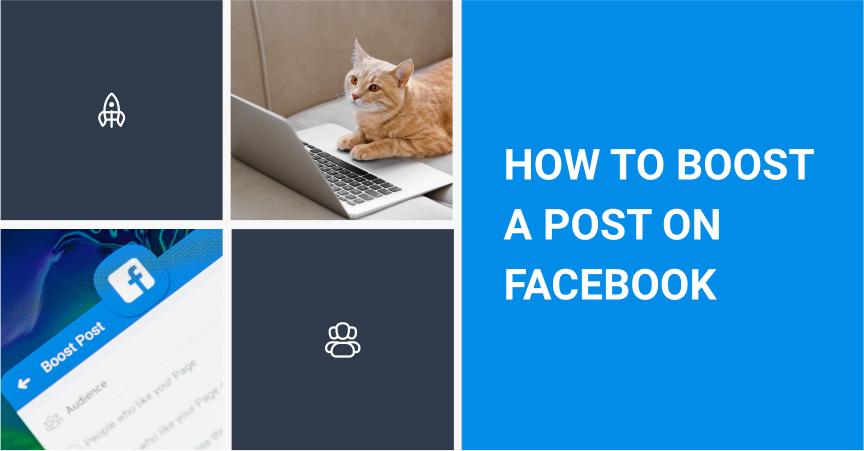 So, you are at the beginning of your dropshipping journey and don't know how to attract highly engaged audience to your webstore. As for our own experience, one of the easiest ways to achieve this is – to boost a post on Facebook.
But what to do next when you're there? Targeting? Placement? Budget? What is that? Even if you already know it, this post is still useful to learn how to deal with a cold audience.
In this article we'll share our experience in how to boost a post on Facebook in 5 simple steps, and give necessary instructions how to adjust the posts and obtain reasonably good results. Let's start!
Step 1. Find or create a nice blog post to boost on Facebook
As you know, AliDropship store themes include a blog section. Blog posts can be used as an insanely efficient marketing tool. Watch and learn!
One of our own dropshipping stores is exclusively dedicated to cat's theme – gifts, accessories, jewelry, and plenty of other items decorated with cat prints.
As an experiment, we decided to try promoting it through blog posts.
To find an interesting article to post in the webstore blog, we went directly on Buzzsumo.
You can use https://buzzsumo.com/ service to find the most popular posts with the biggest engagement on different social networks. Or just choose any post you like and consider promising and attractive.
Note: you may filter your results by date, language and other options.
For our dropshipping store blog, we found a funny article called '21 Incredibly Useful Skills Only A Cat Owner Would Know About'. It is definitely relevant to our target audience!
Step 2. Add this post to your blog
As soon as you've chosen the right post for your dropshipping store blog, it's time to simply copy it.
Go to your website dashboard, find the 'Posts' section, and click the 'Add New' link.
Insert the text into the field, and edit it if necessary – the post should look clear and beautiful.
Don't forget to add an attractive preview image!
TIP: place your product banners somewhere on the blog post page.
In this case, we put our product banners on the right side of the page. As the result, there is a very high chance that the site visitors will click on these banners and get redirected to product pages.
Step 3. Create an ad post to boost on Facebook
Before you create a post, make sure you can gather some statistical data on it. It is really important – when you can track a post performance, you can learn what you did right, and what you can do even better.
To achieve this, simply insert a UTM-mark into it. A UTM-mark is a unique tracking link that helps you get the necessary data. To create this link, do the following:
Fill in the fields:

Website URL – link to your blog post
Campaign Source – where does your traffic come from
Campaign Medium field – give a name/code to your campaign

Copy the campaign URL, create a new post on Facebook and paste it there. This UTM-mark will let you watch conversion and some other options from Google Analytics cabinet.
Make your post complete by adding some text and a call-to-action. Publish it.
As you can see, there is nothing scary about it!
Now, it's time to share this Facebook post with a wider audience.
Step 4. Boost the post on FB
Click on the Boost button to edit your boosting settings.
Choose your goal: website visits or engagement.
We would recommend engagement option for beginners and all those who would like to get an additional traffic, warm up followers and obtain more likes, reposts and comments.
Now let's decide what your audience will look like. Click 'Edit'!
Choose the gender, age group, location and interests of your audience.
Try to narrow down your targeting to provide max engagement but don't go easy on it: the audience selection should not be too specific (or too broad).

Set Duration and Budget. This post was a test one – to watch whether this kind of ad will be successful or not, so we've chosen only 1 day and $7. It was enough!
You can also track the conversion by turning on your Facebook Pixel.
Don't forget to remove the tick from the field 'Run promotion on Instagram' if you don't want to have copy of this post there. We make this ad post specifically for Facebook, so we don't need this post to be on Insta.
Save Changes!
Step 5. Reap the fruits of your labour and analyse the results
To always stay up-to-date, you can download Facebook Ads Manager app – it will help you track the cost per click, engagement cost, geo-data, and receive all notifications.
You'll see the obtained results clicking on 'View Results' button or at Insights tab on Facebook.
If you find the results of your ad campaign satisfying, you can always continue boosting this post on Facebook or create a new one with changed audience features.
So, we followed all shown steps and what do we have now?
The results speak for themselves. With only $7 we got:
About

5,000

people reached

329

post engagements

154

likes

19

shares

180

post clicks
Making your boosts on Facebook regular and attractive for clicking on, you'll see even more impressive numbers! In our experience, such boosts often lead to immediate purchases, so you won't have to wait long for the results.
Doing this, we get a healthy traffic, a nice volume of sales, and a huge audience for remarketing and retargeting. In other words, we create a loyal audience of engaged customers who trust the store and the brand, and are likely to come shopping again and again.
And you DEFINITELY can achieve the same!