Smart Black Friday Marketing Ideas For 2023 We Recommend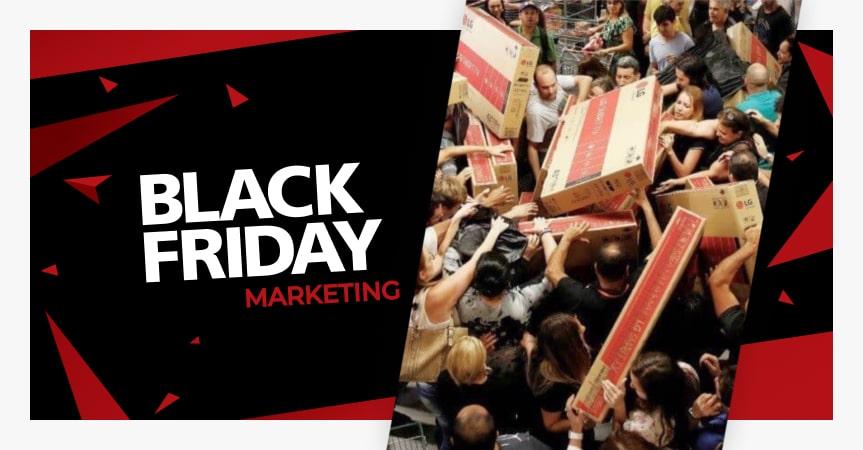 Have you already considered your Black Friday marketing campaign? Let's see what you can do in the run-up to this major shopping event!
Black Friday 2023 starts on November, 24.
Yes, that's pretty close! And we'd love to see your dropshipping business performing at its best at this time.
On a global scale, that's a really important day for offline and online retailers.
In the United States alone, online shoppers spent a record $9.12 billion on Black Friday, up 2.3% compared with 2021.
Sounds impressive, doesn't it?
Of course, your online store can benefit from these busy shopping days greatly, too. And without any doubt, the key to making great profits at this time is preparing your store for the intense buying activity.
What are we talking about? Well, the best idea here is to start gearing up in advance – we even have a special holidays preparation checklist for ecommerce so you could easily benefit from it! But even if you're not following it, don't worry: here are some quick tips that will definitely help you out.
Black Friday marketing preparations for ecommerce: general thoughts
Prior to discussing Black Friday promotion ideas, let's focus on the basics.
Make sure your store is mobile-friendly
For example, in 2022, approximately 125 million people in the United States planned to shop on Black Friday.
From 2020 to 2021, Black Friday saw a general uptick in its global average order value (AOV). By November 29, 2021, the most significant AOV growth was observed in three prime sectors: fashion and accessories, sporting goods and hobbies, and home and garden. These categories reported an impressive AOV surge of roughly 10% globally.
Online shoppers don't only using their PCs to make purchases in this period. What's even more exciting, the combined performance of mobile devices (tablets and smartphones) exceeded the desktops' one!
Obviously, it means that it's a must for your store to look good and work properly on mobile devices to attract as many potential customers as possible.
Luckily, you have a great opportunity to base your store on any of these well-tested mobile-friendly store themes. It won't just give you a one-time benefit that only works during big sales events! In the long run, it will come in handy, too: the number of mobile shoppers grows steadily every year.
Improve your site's technical performance if necessary
Black Friday is an uneasy time for both sellers and buyers. To a certain degree, each of your potential buyers will make their shopping decisions under stress. They will be afraid to miss out a good deal, doubtful about every offer they see, and hurrying to complete the order when they finally make up their mind.
Your goal here is to reduce the amount of stress they're coping with and make the shopping experience as pleasant as possible!
To improve your customers' comfort, you will need to:
Make sure the integrated payment gateways are in perfect working order
Check the emails and other automated notifications you will be sending to your store visitors and customers
Keep an eye on all the messengers, chats, phone lines, and other communication channels you've officially listed as the ways to get in touch with you
Have enough patience to deal with incoming requests professionally
And now, when your store is ready from the technical point of view, it's time to make a creative Black Friday campaign!
Main Black Friday marketing tip: treat your pricing carefully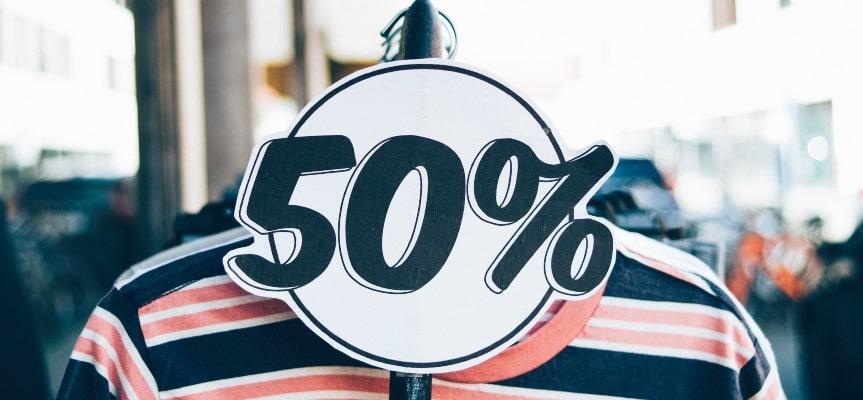 According to Salesforce. Inc, the average consumer discount on Black Friday was expected to be greater than 30%, up from 28% last year!
Well…
Of course, as an owner of a dropshipping store, you can't always afford HUGE price cuts – but the good news is that it's not always necessary.
As you know from our previous blog posts, dedicated AliDropship team members run our self-owned dropshipping stores. This is how we gain first-hand experience, test new marketing strategies, and improve the performance of our technical solutions.
Some of our earlier Black Friday ecommerce results turned out to be really insightful – here's what we can share!
During Black Friday, people get more likely to make impulse purchases regardless of your discount value. At this time, their purchasing decisions are influenced by several factors other than the products' price.
For example, we were giving away 15% discount coupons for one of our self-managed stores during one of the previous Black Fridays. At the same time, product prices in our other experimental stores were kept unchanged.
With the same intensity of promotional activity and administrative work, all those stores had nearly the same performance.
Therefore, price is not the only purchase driver when it comes to Black Friday sales. But what else matters?
Black Friday marketing specifics: make it all about emotions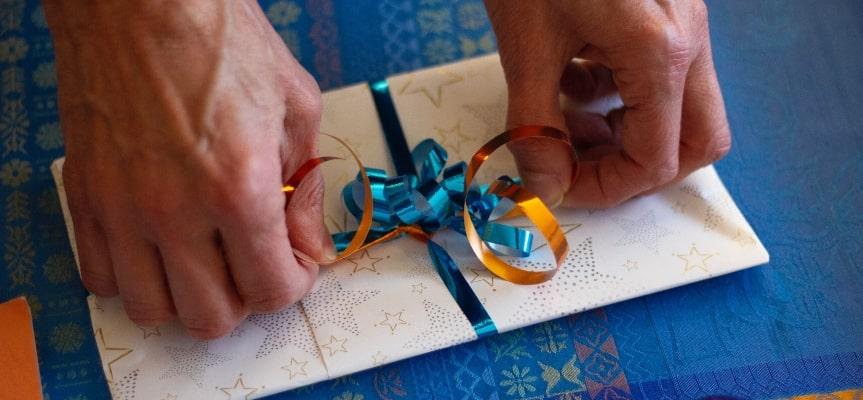 Two-thirds of consumers reportedly impulse-buy more during the weekend of Black Friday and Cyber Monday than they do at any other point in the year. For a dropshipping store owner, this buying pattern is really curious – and highly beneficial, too!
The success of your dropshipping venture greatly depends on the ability of your store to trigger impulse purchases.
And during major shopping events like Black Friday, buyers become even more likely to make emotionally driven purchases. Their shopping behavior changes a lot, and it gives you the opportunity to reach new followers' and customers' segments.
With inspiring Black Friday promos and careful marketing planning, you can do it without huge extra costs. Here's what we did to our own self-managed stores!
Black Friday marketing strategies we've tested ourselves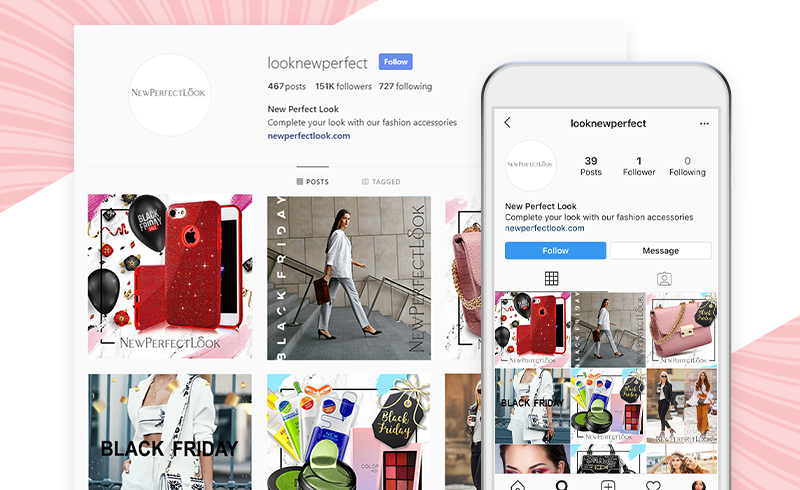 We pay close attention to the quality and contents of the marketing materials we distribute before and during Black Friday.
As a rule, we stick to the same posting frequency as always and even go with the same targeting principles as usual. But when it comes to content, things are completely different.
The point is, the knowledge of our target audience lets us find a proper communication tone and the right words to motivate people to buy more. Our personal approach and attention to buyers' needs and wants are much more important than any discounts or super sales.
Here's what we work on:
The common idea of 'buying smart and saving money' is not the thing we're focusing on in our Black Friday advertising slogans. Instead, we promote the idea of 'buying gifts for yourself and your dearest and nearest' because the holiday season is just around the corner.
By creating messages that have a special meaning for our target segment, we establish a strong emotional connection with the audience. Simply speaking, we promote our products as problem-solving solutions for the customers.
At this time, catchy and bright visuals become more important than ever. Many online stores and other businesses are simply putting a 'Black Friday' banner that doesn't give much useful information to the viewers. To stand out from the competitors, we use a different approach that we apply to product pages, landing pages, and most importantly, social media posts.
Traditionally, we create colorful product collages that demonstrate our best-selling items and highly popular offers. Normally, we show our products on a white background or make collages in contrasting colors to grab the viewers' attention immediately.
When it comes to social media posts, it's important for us to showcase several items at once without making the ad look 'messy'. The point is, we want these posts to be clear for the people who have never visited our store and only discovered it through this ad.
And what about you? Do you already know how you're going benefit from online users' insane shopping activity at this time? It's the perfect moment to enter the industry if you haven't yet!