An AliExpress Dropshipping Story By Moussdog: $3,500 in 45 Days!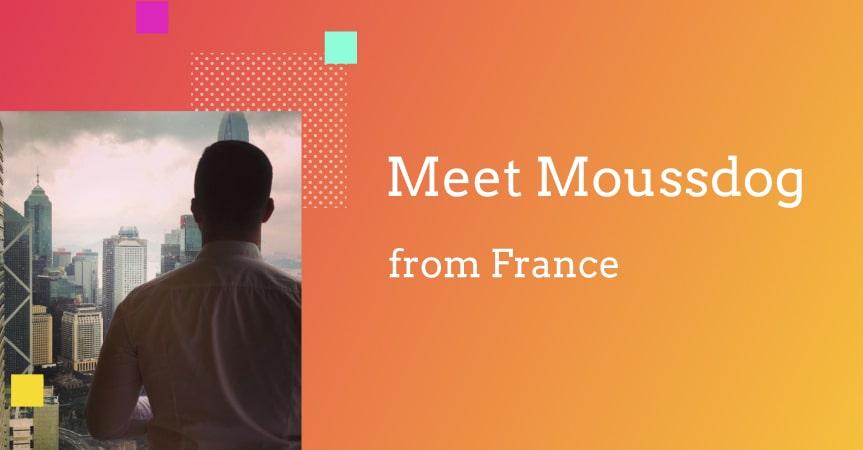 One of our clients, Moussdog, kindly agreed to give an interview and to tell a bit more about his young yet promising dropshipping business. Feel free to ask any questions in the comments' section, and to share your own success stories with us!
Please tell us a bit about you and why did you decide to launch a dropshipping store?
My name is Moussdog, I'm 20 years old and I live in a small town in France. I'm currently working in a restaurant, I don't have any college degree. I love everything related to technology, coding, and entrepreneurship.
Did you have any experience with dropshipping or other online business before?
When I was younger, like 15 years old, I was doing dropshipping without knowing it.
I started buying electronic stuff from China (earphones, chargers, phones…) and reselling it on eBay. I was receiving stuff at home and resending to my eBay clients.
But there were stocks that I could not sell. It is a waste and a significant loss of money I had a sudden insight: "Why can't I just send the stuff directly from my Chinese supplier to my eBay client? It saves time, money, and logistic." Without knowing it, at 15 yo I was doing a technique called dropshipping.
Why did you choose AliDropship?
I was searching "Dropshipping" in Google late at night, and learned about AliDropship.
I found a forum thread called "My Dropshipping Journey with AliExpress" where Yaros was presenting his successful experience.
Yaros dropshipping AliExpress story was like a revelation for me, the Holy Grail.
Adding stuff automatically from Aliexpress, placing orders automatically, importing reviews from AliExpress – the plugin makes it all easy for you. Within the first day you are ready to sell.
After 2 days I had a flight In New York for a little 2 weeks vacation, and I told myself: "When I get home, I will get this plugin and give it a try".
As we know from your thread at AliDropship forum, your niche is Dragon Ball Z and you recommend people never launch a niche on a thing you don't like or don't know. How and why did you choose this niche?
I recommend people to launch a niche on something they love or know well. If not, they will give up easily when a little obstacle will be in front of them. Selling stuff that you know is natural, and it's pleasant. When a fan of your niche reaches out to your Instagram and sees your content, he directly knows or feels if you know your niche.
I tried to launch a niche about something I didn't really like, and believe me, it was a big failure.
I launched a Dragon Ball Z niche because since I'm 7 years old I'm a huge fan of DBZ. I know every little thing about it.
What did you do to promote you store?
I mainly use Instagram, and Instagram shoutouts. It's the best social media in my opinion to build a reputation and bring a lot of traffic to your website. And the price of a shoutout is extremely underpriced.
Do you remember your first order? How long did it take to get one?
Yes, one day after I launched my store! I was so excited! Because getting an order in the first days of your activity is not common.
How does your store perform currently? What are the results?
Today is my 45th day with the plugin, and I made $3,500! Getting orders every day, and my Instagram community gains about 900-1000 followers per week. Last Saturday was the biggest day, $600 in 24 hours. It's just amazing. My New York trip and my 89 dollars investment for the plugin are totally refunded lol.
What are the most common difficulties? How do you deal with them?
Well for the first 45 days I had one big problem, I launched my website during the Chinese New Year… lol I totally forgot about it. I was scared about getting some refund request, but every client received their order. On 100 orders, I had only 1 refund request.
Also these days I see a lot of competition in my niche but I'm not afraid of that. On the contrary, it motivates me to do better. Here's my advice to beat the competition. Every store has a weakness (bad design, bad customers service, inactive Instagram). Find their weakness and do better!
How do you plan to further develop your dropshipping business?
I'm trying to be very active on Instagram mainly, and doing weekly shoutouts to keep trafic in the store and in my Instagram. I'm working on a new niche with a friend and opening a new store soon.
What can you advise our readers who are just starting their own dropshipping businesses?
Like I said before, launch a niche about something you love. You will be more motivated and you will not give up easily.
Focus on Instagram and shoutouts: you will get a lot of traffic and sales during the firsts weeks if you do it right.
Don't be scared to spend money on this. It's a big R.O.I.
You might also like the following success stories: